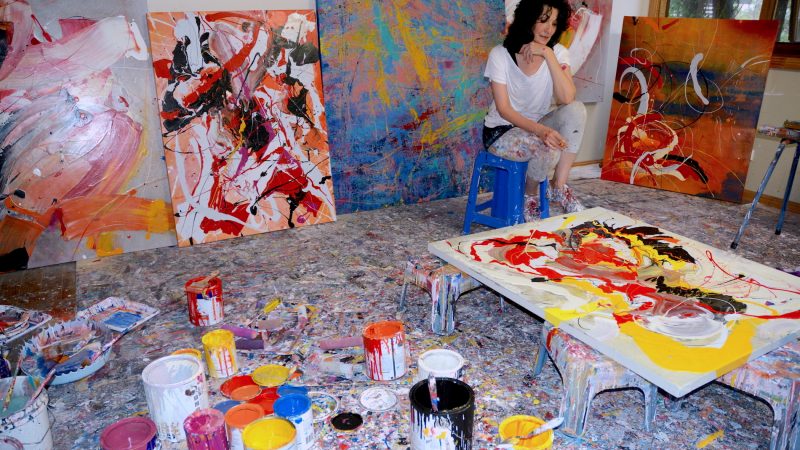 Milanda de Mont's abstract creations capture the key part of her artistic synergies. 
Her signature flowing lines have a poetic quality, demonstrating looseness tempered with control. Her creative imagination projects a visual experience, which lie both within and outside optical world. Energy exploding shapes through feel are expressed as a means of liberation. 



Artist Statement: 

'Life and art are inseparable; hence art is the transmission of the state of our being.  My work reflects tension between forces of stillness and quickness, in which, I view the world; a mystical experience that imparts a sense of unity within its creative process.  As art is not limited by reason, so is the abstraction, a pure art form in bliss of freedom. The predominant direction of my art compels out of its own individual need, with its unique voice and dialogue.  In the psyche of self-conscious, self-expression, lifetime experiences become possible to disclose their function, nourished by instinct; livingimageries explode beyond their limitations'.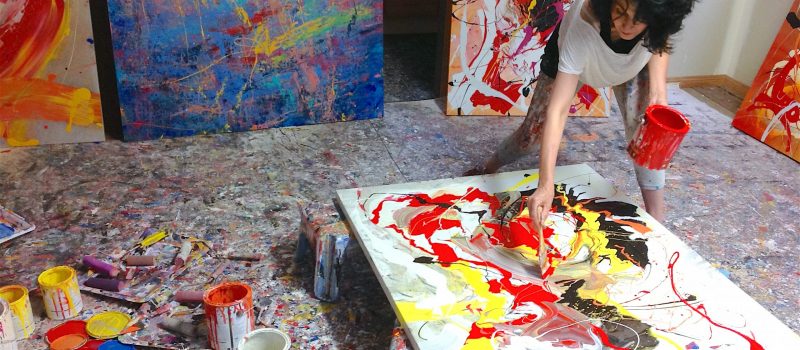 Work process:  

I start with blank canvas and paint directly over my surface, without utilising the aid of pencil or any drawing tools. I intend to work spontaneously and by pass my thoughts,and reservations. Past, present and future are timeless.  My creative process isa constant companion that lives in the solitude of time, when I confront with my work surface to express freely the inner feelings, an individual voice, liberated out of its need.   Time & space, experiences, interactions, lead me to unknown. My goal is to break the boundaries and find the path of painting. 'Abstract art can not imitate itself, it is the realm of imagination'.